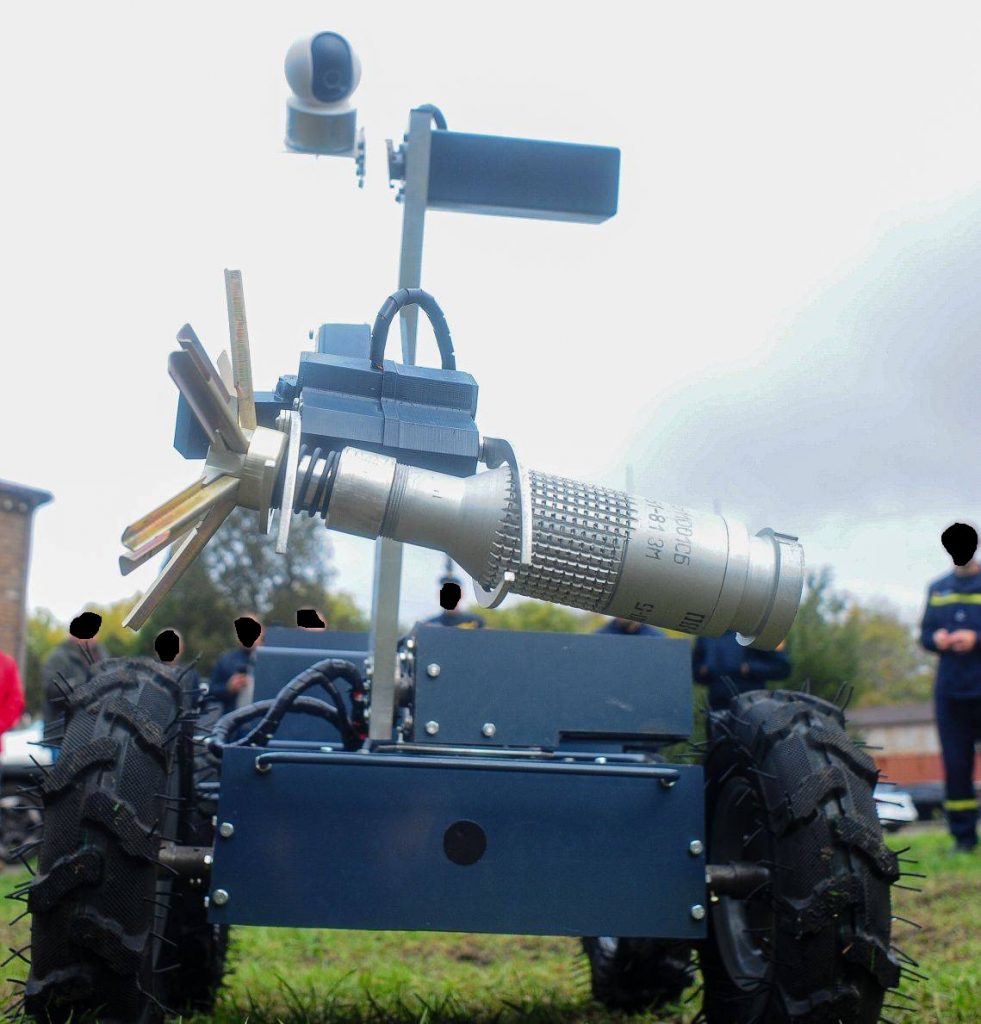 The PIRATE robot is capable of
neutralizing the following types of
ammunition:
Craft Mines

Hand grenades

Ammunition for grenade launchers and multiple rocket launchers of caliber up

to 120 mm.

Mines POM, PFS, PFM, PTM.

150m, 120mm, 82mm and 60mm mortars

Artillery shells up to 150 mm caliber

Single side cluster munitions up to 200mm

Stretches – with scissors installed

Overview of premises and territory using the camera on the manipulator

An additional sapper wire grip makes it easier to deliver and place explosive




charges.
1. Overall dimensions 600x900x600
2. Speed up to 10 km/h
3. Turn on the move, turn on the spot, turn with one side locked
4. Manipulator 150 cm unfolded, grip open 200 mm, 5 degrees of freedom
5. Load capacity up to 12kg
6. Total weight 50kg (with 21kg battery)
7. Flexible battery support – you can use Acid Automotive, Gel, Lithium or other type of 12V batteries
8. Battery life with a small car battery 5 hours (Heavy duty – 2 hours)
9. 3 cameras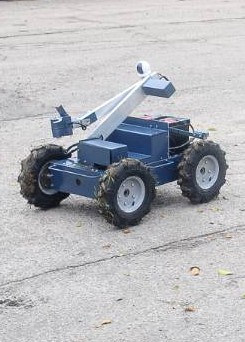 10. Autocapture option
11. Autopilot option
12. Additional grip for sapper wire
13. Full robot logs available to operator
14. Dual wheels option
15. Optional mine finder
16. Frontal armor
17. Long range control – up to 40km
18. Use Smartphone/Tablet or Laptop to display image.
19. Control via simple joystick joystick or remote control
20. Platform with a payload capacity of up to 100 kg
Modular, adaptable and expandable, the Pirate robot can work as a bomb disposal robot and can be used for object detection and mapping. Quickly configured depending on the needs of the mission, easy to transport, not demanding on batteries. The Pirate robot is assembled from available components, which provides ease of operation and repair at an order of magnitude lower cost.
A 10-year software warranty is provided, as well as a free warranty repair in the event of a manufacturing defect (12 months). Also, in case of non-warranty breakdowns and damages during the work, a 24/7 hotline is available, where our specialists will advise you or come to the place and make repairs as soon as possible (we provide a replacement robot as an additional option Second-Bot). All mechanical parts are made from Ukrainian spare parts, due to which the delivery time of components is reduced to 1-2 weeks.
We plan to distribute 100 Pirate robots free of charge to:
Ukraine DSNS Sapper department
Certified demining foundations (HALO Trust, International Demining Group, The Mines Advisory Group, etc.)
Ukrainian volunteer sappers
Our robot Pirate will save many lives not only of sappers themselves, but also of ordinary people. It is the real hope of people in the liberated territories. With it, sappers will be able to speed up the de-mining process, make the process safer and help ordinary people to return to their homes sooner.
We need your financial help to implement this project. With your
donations
, we will be able to build a small factory in Ukraine and produce 100 robots for immediate delivery into the hands of sappers. We need to start acting today in order to achieve the first results tomorrow!
We are a 501c3 Tax Exempt Nonprofit Organization.
Donations received after March 8th, 2022 are fully tax deductible.
EIN 88-1046570